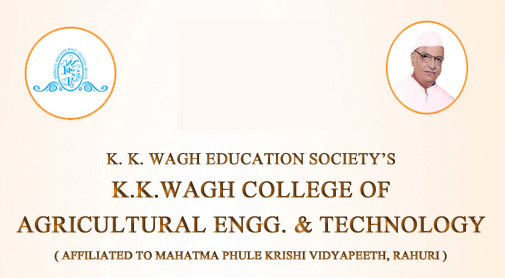 About Training And Placement
The Training and Placement Cell is headed by a senior faculty Prof. Anil Shinde. The Cell is committed to training and placement activities to
facilitate the students of the Institution to get placements. The Training & Placement Office provides the infra-structural facilities to conduct group discussions,
tests and interviews besides catering to other logistics. The Office interacts with many industries in the country, of which nearly 20 companies visit the campus for
holding campus interviews.
---
K.K.Wagh College of Agricultural Engineering & Technology, Saraswati nagar, Panchavati, Nashik - 422 003.
Ph: (0253) 2555201, 2555203 Email: principal-btechagri@kkwagh.edu.in